Dont take our for it!


Hear What Our Customers Say.
''Thanks so much for doing another brilliant glass pool fence for us.
It looks great and you guys are so nice to have around! Though I may have to convert you to coffee Phil !!!''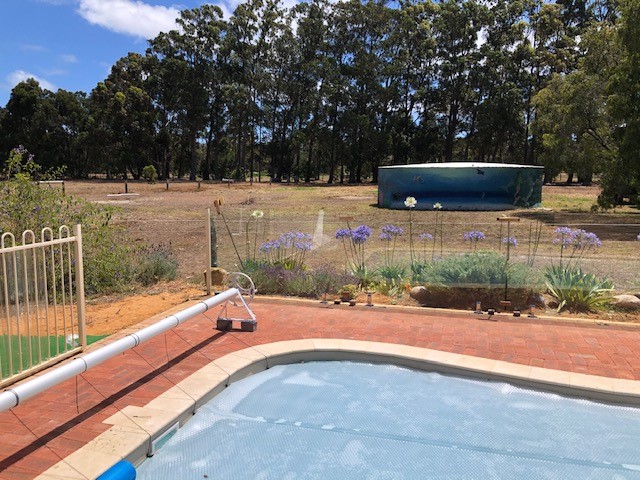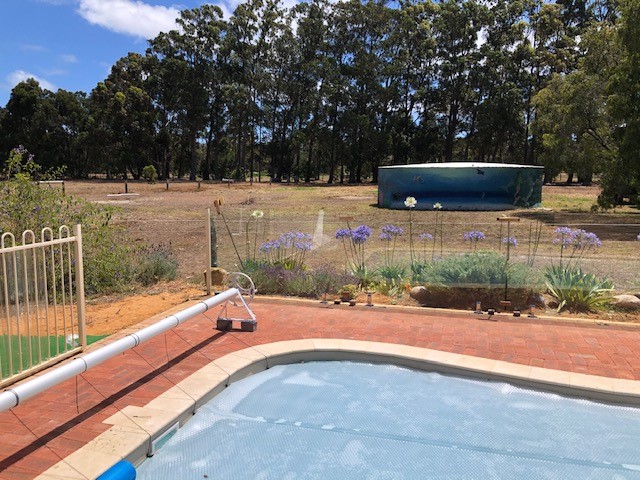 Beth & Tony Lemon- The Cape Pool fencing in Augusta
"Clever design only works with exceptional workmanship. Hats off to Phil and Simon from Naturaliste Balustrades''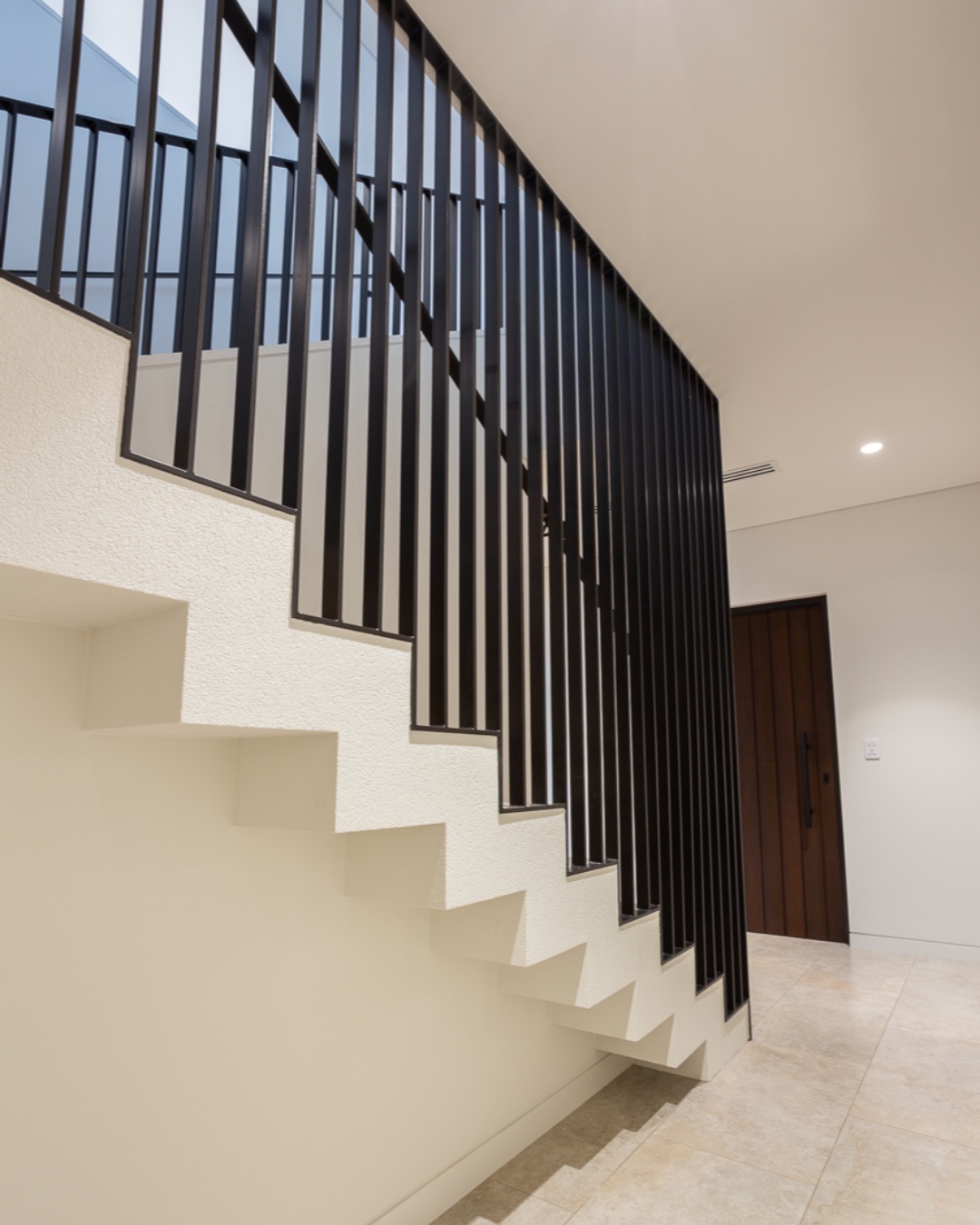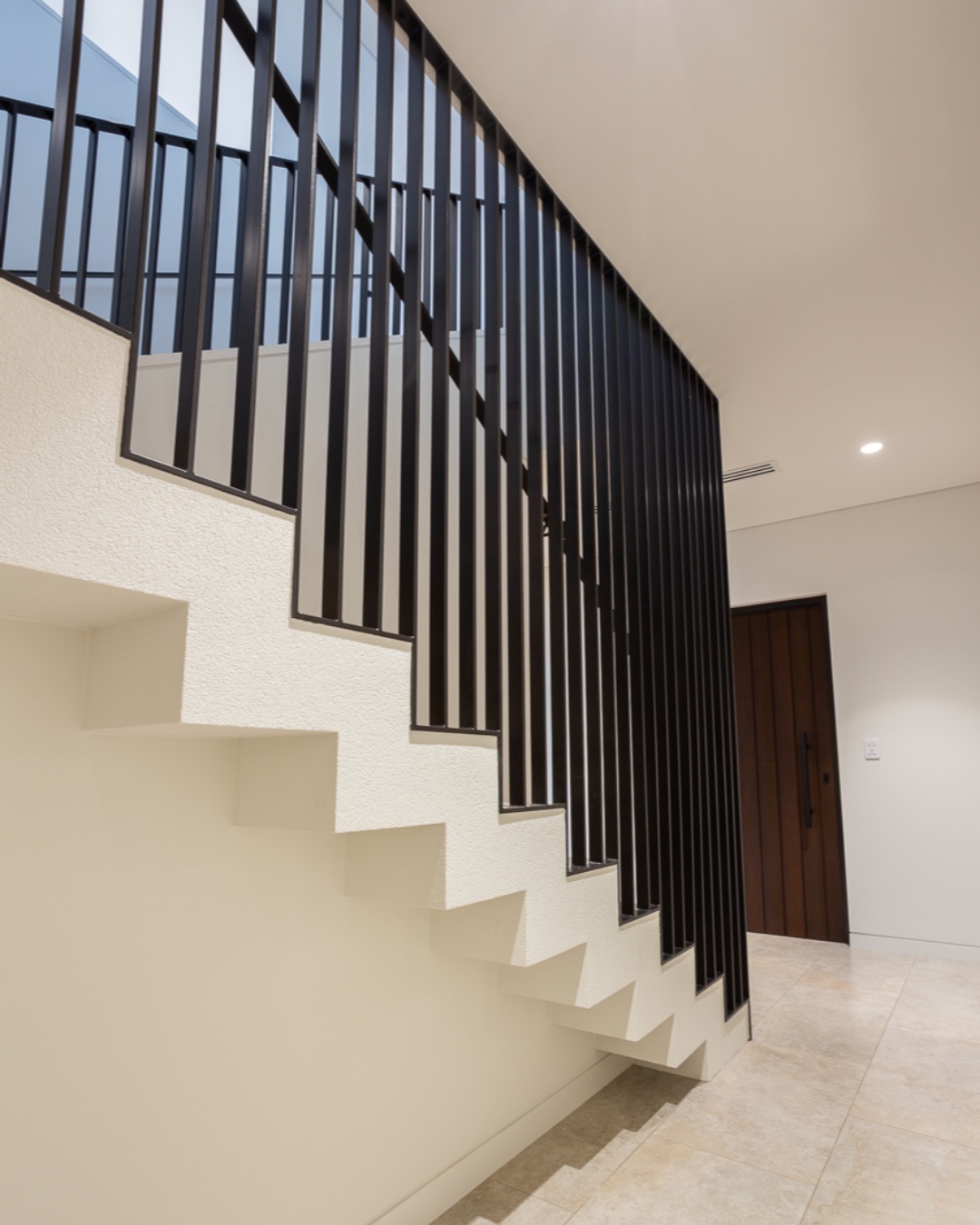 Tallwood Builders- Custom internal balustrade
''We wanted to replace a rather large metal balustrade with something better so we chose Naturaliste Balustrades from the Internet and visited them. Phil clearly explained the alternatives we had and we chose what we thought would be the best one for us to sit and watch the sea from our house in Gnarabup. This week the balustrade was installed and is exactly what we wanted. The whole process went very easily and professionally. We made a good choice"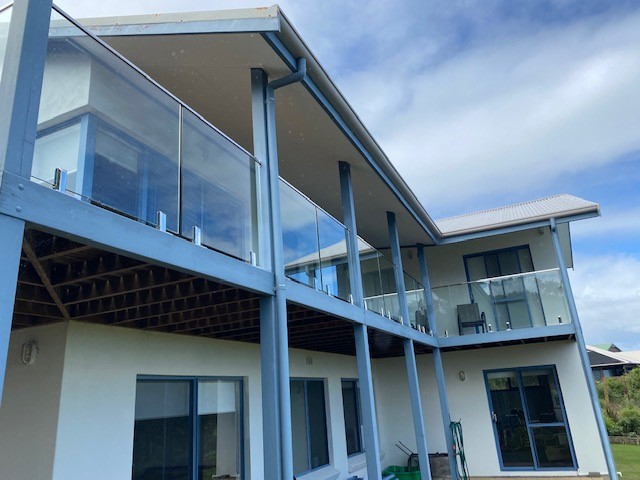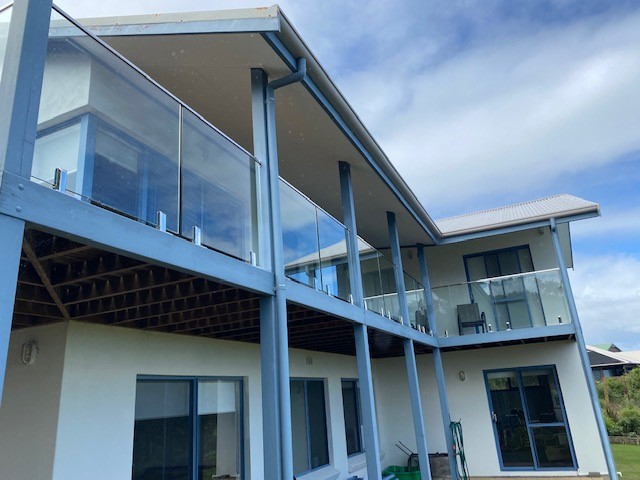 Roger- The Cape External Balustrade in Gnarbup
I wanted to say a huge thank you for getting our fencing installed so quickly.
Thank you also for coming back and re-looking at the space with us to ensure it was just right. We are so happy with how it looks and delighted with the service we received.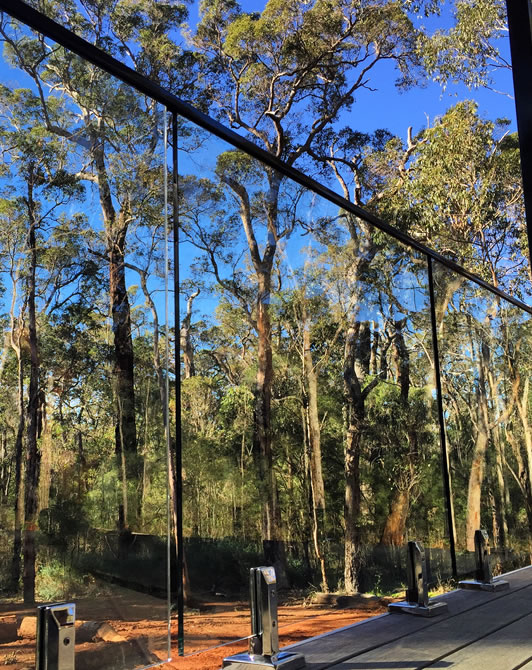 I would like to thank you all at Naturaliste Balustrades for your prompt and efficient service for the design ands installation of our balustrades in Yallingup.
Your suggestions have provided the appearance I was looking for - without pushing the budget – always important.
It has been a pleasure doing business with you and I will certainly be recommending you to others.
Both my wife and I have supported the use of local service providers for the build of our house and your company has been an excellent example of local friendliness, efficiency and very competitive costings.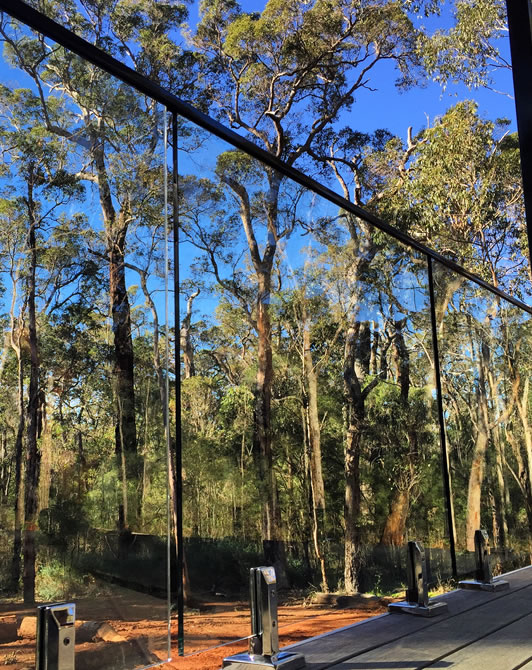 J. & F. Gregory, Yallingup
 ''I would like to say how efficient Naturaliste Balustrades have been! It took all of five minutes to ask a question and they knew exactly what I wanted! Few days to make up and a wonderful fitter who took so much pride in his work! Absolutely very efficient helpful and thoughtful!''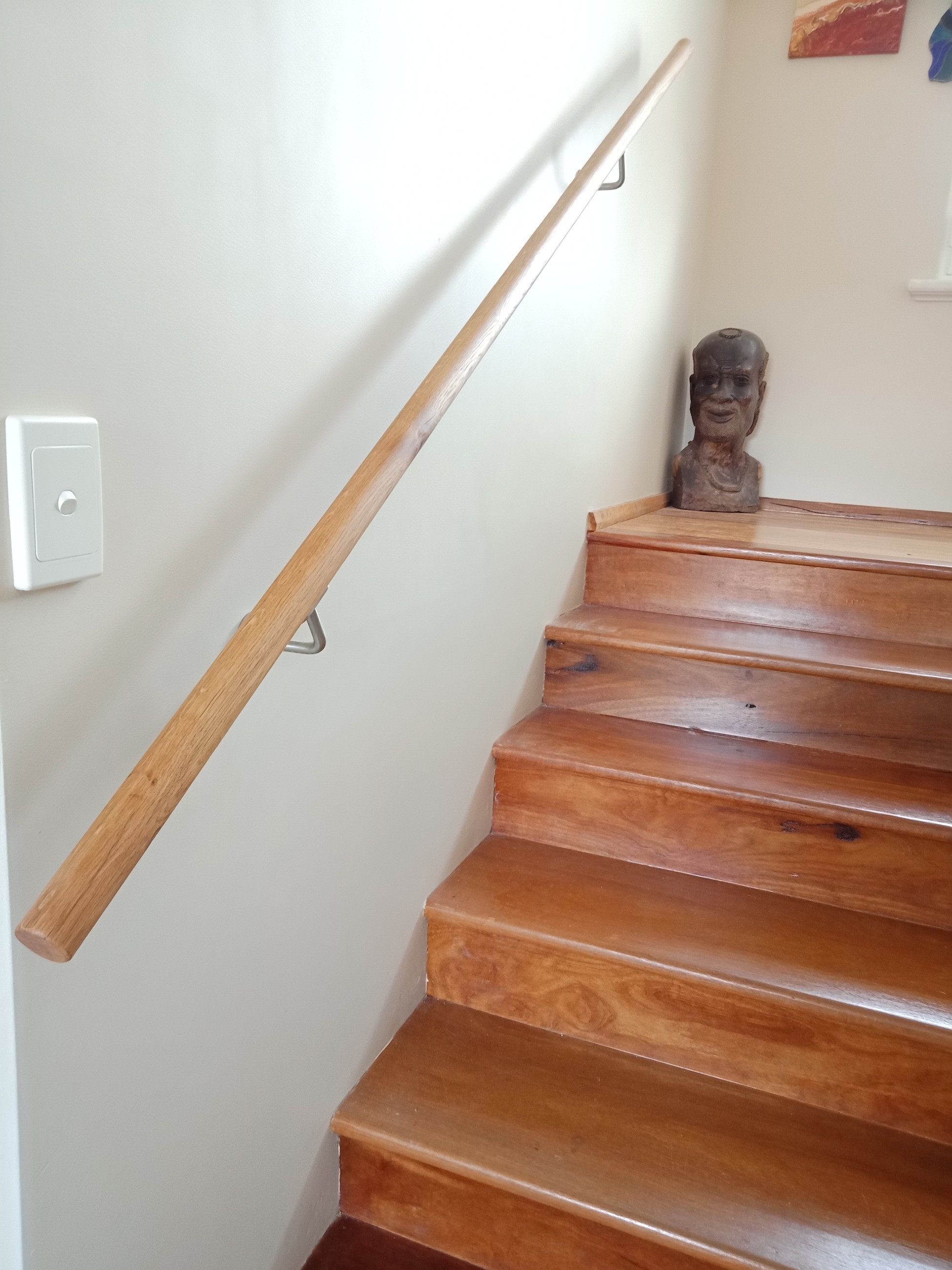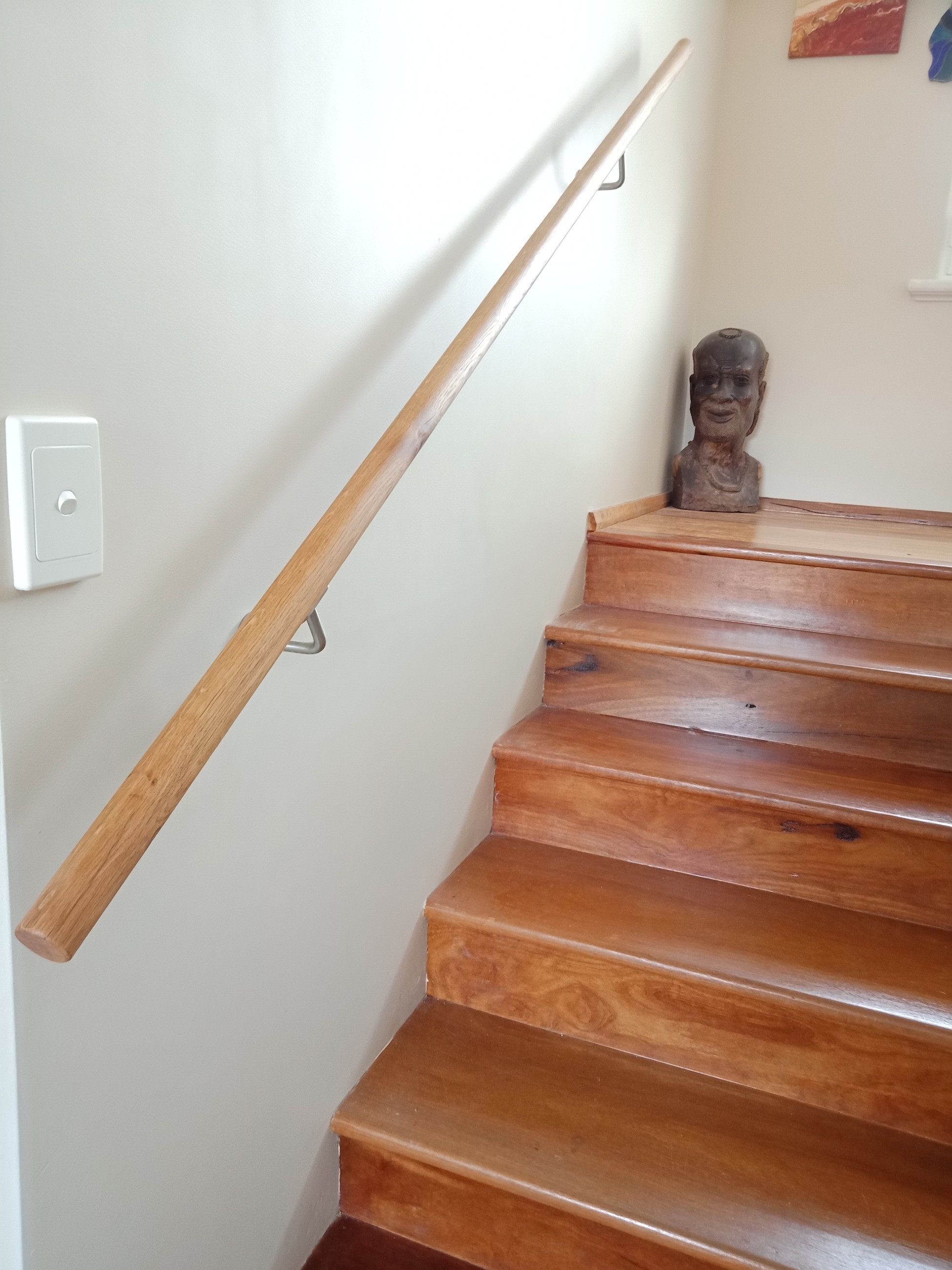 Diane Brice- Vic Ash Handrail in Dunsborough
'' I just wanted to extend a huge thank you to you and your team for the amazing gate and outstanding service. Everyone has been delightful and friendly to deal with, and I greatly appreciated the guys taking the time to ensure the gate didn't sit up too high to prevent the dogs from escaping underneath. The dogs are now loving stalking the street through the gate.''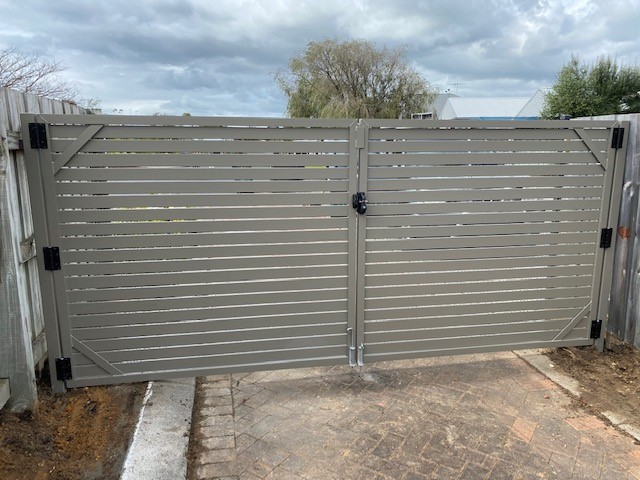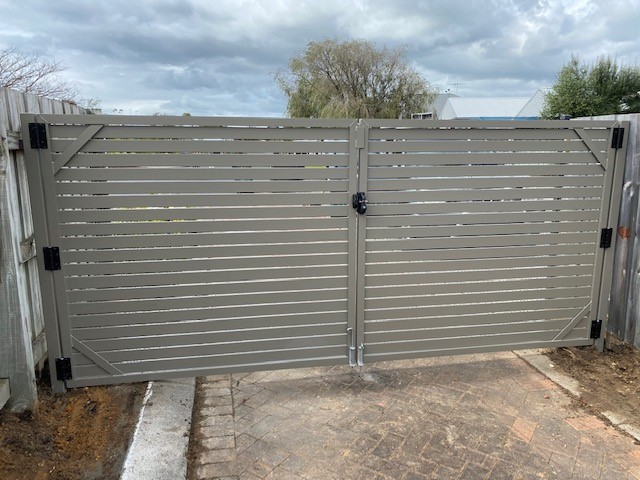 Beth- Aluminium Double swing gate in Quindalup
"I'm very appreciative and grateful to Simon and the guys at Naturaliste Balustrades for the installation of frameless glass balustrade to my south-west residence as they followed my detailed drawings to the letter – as Dennis Cometti would commentate; "…that was millimetre perfect…"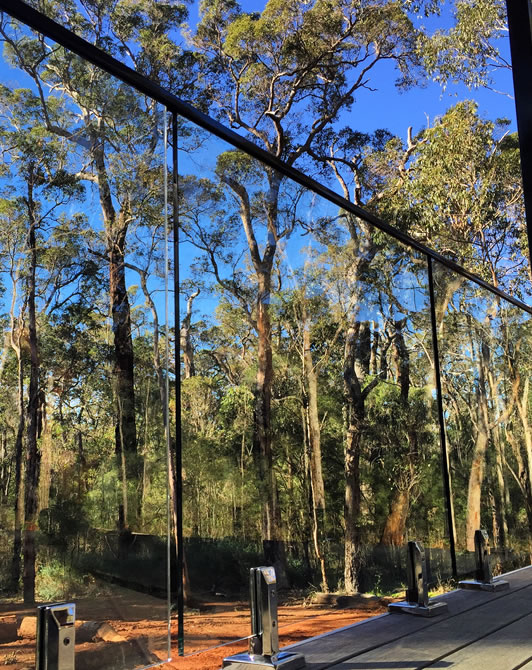 Stuart Threadgold, Architect RAIA
threadgoldarchitecture.com.au
"Awesome helpful, friendly staff. Great quality products. "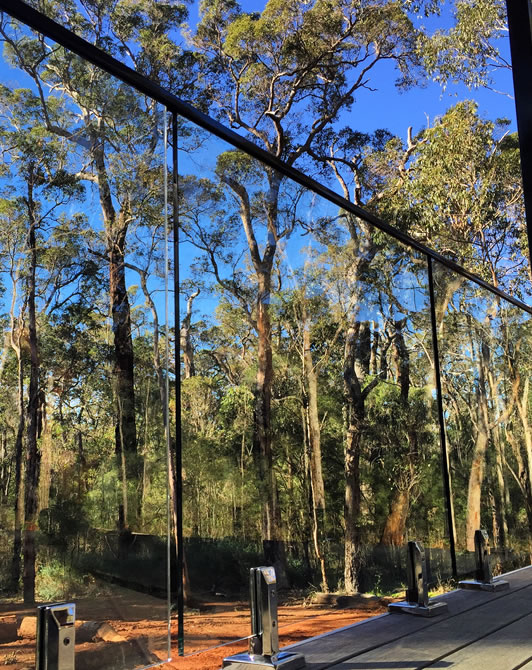 Wayne & Donna Green – Glass Pool Fencing
"Where do I begin!!! From the very first Internet search I was impressed by the Naturaliste Balustrades website. It was very informative and concise showing clear photos. The wonderful Simon assured me that the job would be completed on time… and it WAS… ahead of schedule!!! You can't get better service than that. We've had other renovations done over this year and Naturaliste Balustrades if the ONLY trade to live up to and exceed their promises.
I would definitely recommend Naturaliste Balustrades because of their beautiful products, professional service and installation done by expert Tradies, "nothing too hard attitude, they are great people to deal with and they are a local business. These hard working people are worth their weight in gold and they are a rare commodity in the industry. "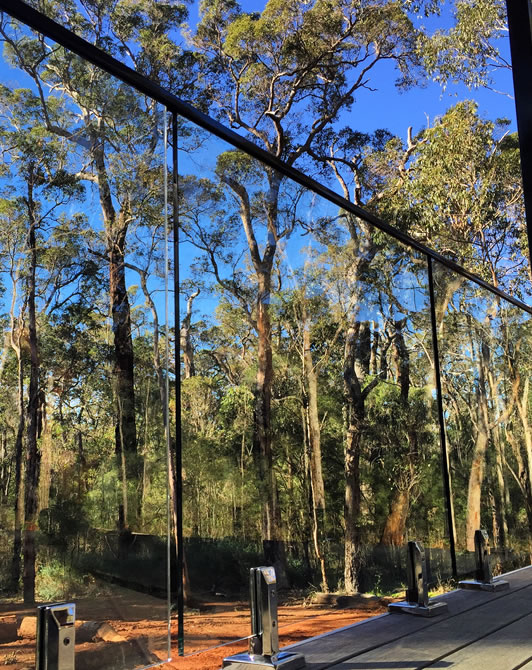 Dee & Phil Cartwright – 14.7 l/m of The Stirling to Alfresco & Balcony
I would like to take this opportunity to thank you and your team for the splendid workmanship with respect to the designing, fabricating and installing of our new internal balustrade.
The Balustrade was to be an integral part of the renovation. On one hand it had to blend in with the new concept yet on the other hand it needed to be a beautiful feature. The end result surpassed our expectations. We could not be more pleased.

Your professionalism and friendly assistance has been very much appreciated.
I recommend Naturaliste Balustrades to anyone who is looking for perfection.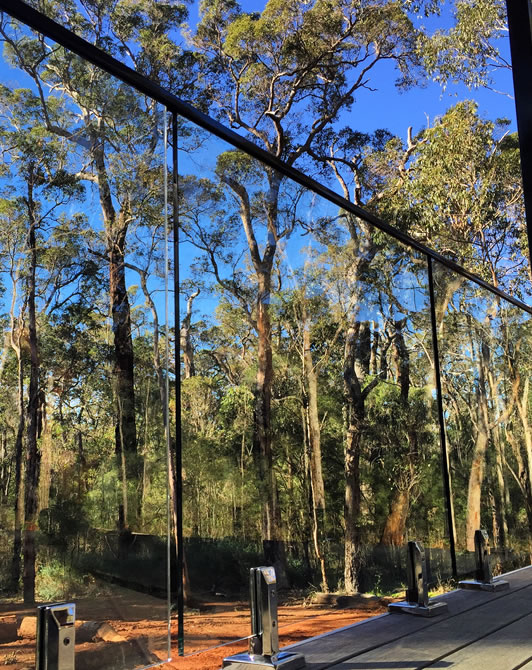 E. & B. de Vries, Yallingup
"Professional understanding of job and resolving unforseen challenges."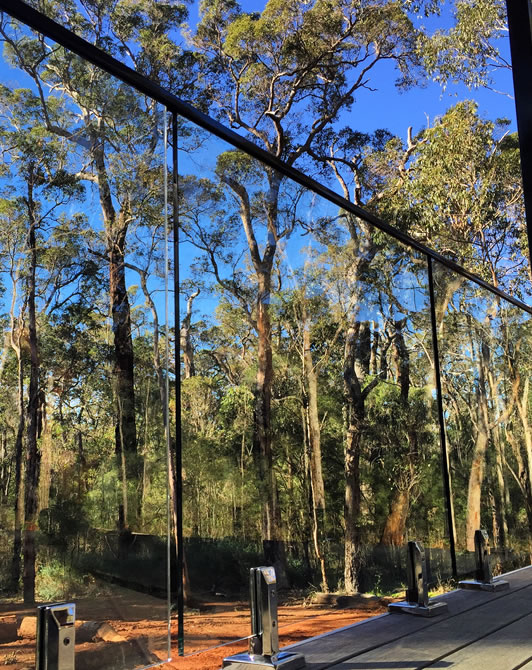 Colin Loosemore – 14.77 l/m of 'The Cape'
"The speed and efficiency for our fence was beyond our expectations and we will be sure to use Naturaliste Balustrades for any future requirements.
Thank you for the amazing service"
Jenny- Aluminium slatted Gate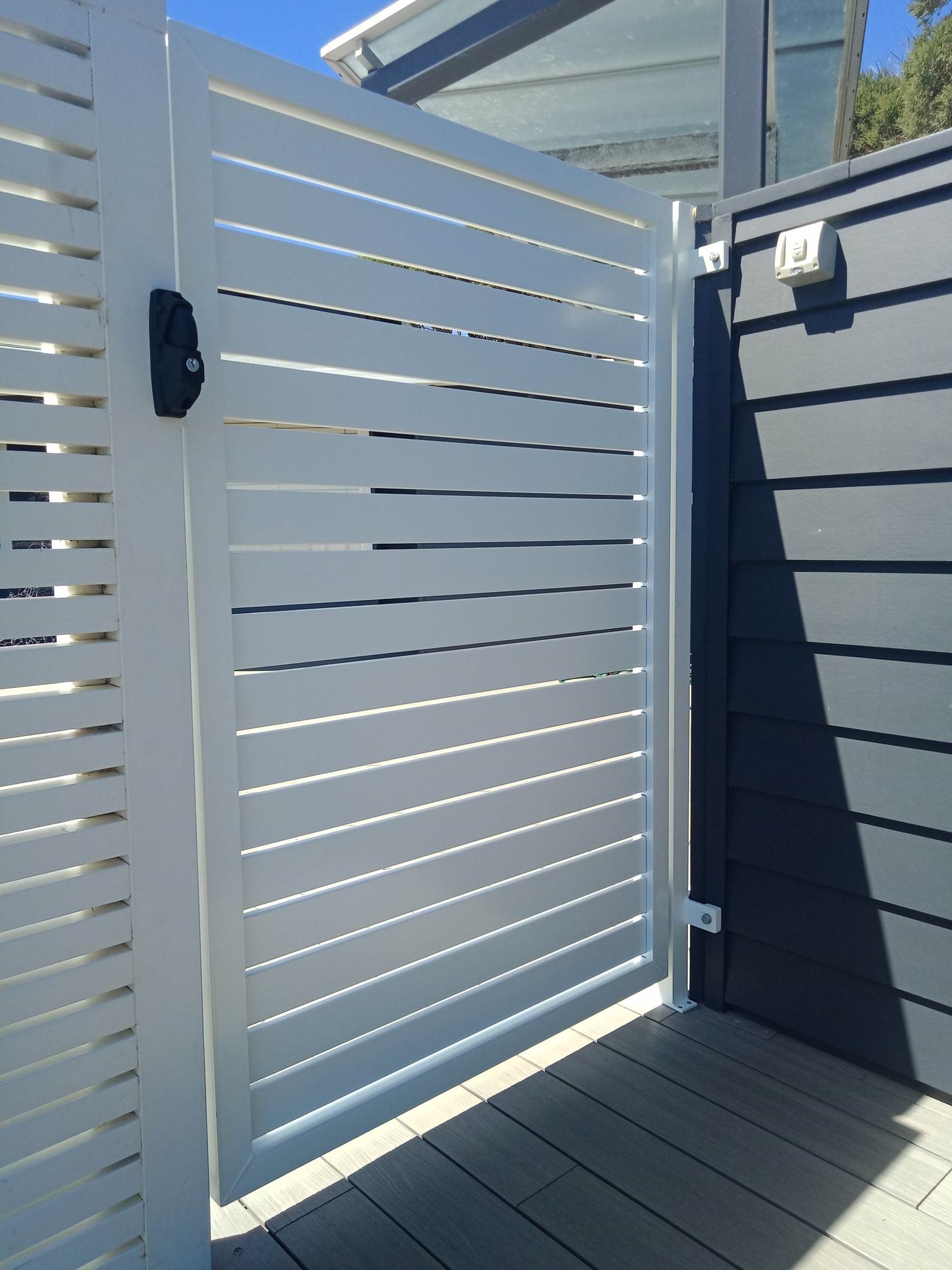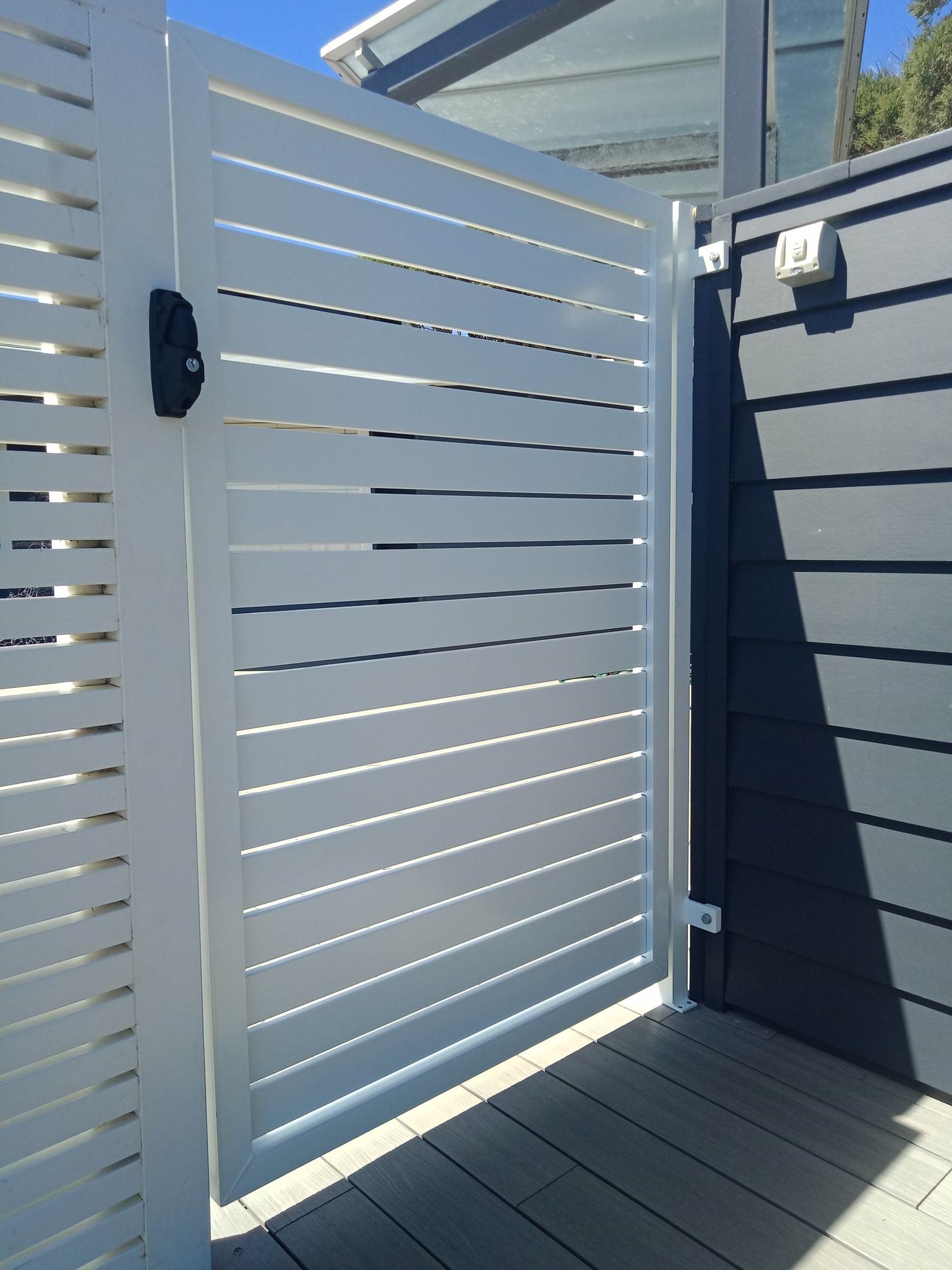 Jenny- Aluminium slatted Gate